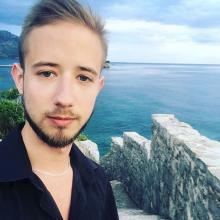 Position
Research scientist
Research Interests
Hardware security, Side-channel analysis, FPGA design, Embedded systems
Biography
Petr Socha was born in Liberec, Czech Republic, in 1993. He received the Bachelor's degree in Computer Engineering and the Master's degree in Design and Programming of Embedded Systems from the Czech Technical University in Prague, Faculty of Information Technology, in 2016 and 2019, respectively.
He is a Research Scientist at the Czech Technical University in Prague. He is the author of 11 conference papers and five journal articles. His research interests include cryptographic hardware, side-channel security, embedded systems, and digital design. He teaches several university subjects and he also teaches IT at an elementary school. He is an external reviewer for the Microprocessors and Microsystems journal.
Mr. Socha's awards for his scientific work include the Stanislav Hanzl award (CTU in Prague, 2018) and the Josef Hlávka award (Hlávka Foundation, 2020). Mr. Socha is a member of the IEEE and IACR societies.
Supervised theses
Adam Rektořík: Effect of signal-to-noise ratio on the success of a side channel attack, Bachelor's thesis @ CTU in Prague, 2022
Tomáš Přeučil: Implementation of the signature scheme Rainbow on SoC FPGA, Master's thesis @ Uppsala University, 2021
David Pokorný: Side-channel analysis of Rainbow post-quantum signature, Master's thesis @ CTU in Prague, 2021